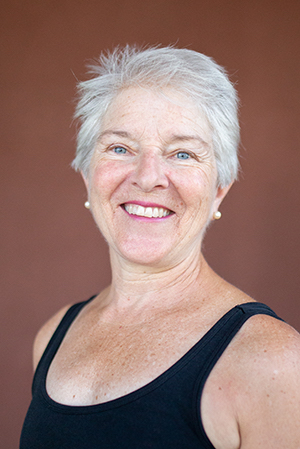 Hilarie Neely
Artistic Director
Teaches Creative Movement, Ballet, Pointe, Tap, Jazz and Pilates.
Hilarie began dancing in Chicago, IL. and then received her BFA in Dance from Southern Methodist University. She danced professionally with the Portland Dance Theater and Cirque, dance company before moving to the Wood River Valley in 1980. Co-founder of the Idaho Dance Ensemble, she performed regionally for five years before devoting her full-time energies to dance education. Hilarie is a Licentiate member of the Cecchetti Council of America holding Professional Grade 6. She has been a dance consultant for the state education department of Idaho, a recipient of an Idaho Apprenticeship Art Grant and helped write the state curriculum for dance K-12 in 2000 and is working on the 2023 revisions for the Idaho State Dept. of Education. She taught for 25 years as dance specialist for K-5 for the Sun Valley Community School and is currently on faculty with the Performing Arts Academy at Wood River High School. A member of the Idaho Dance Arts Alliance, National Dance Registered Educator, National Dance Educators Organization, secretary of the Idaho Dance Educators Organization, past president of the Idaho Alliance for Arts in Education and past member of the Ex. Board for the Wood River Arts Alliance. She served six years on the Ketchum Arts Commission. The 2004 Dance Educator of the Year for the NW District AAHPERD, 2019 Dance Educator of the Year for IDEO. Hilarie serves as administrator of the WRHS National Honor Society for Dance Arts (NHSDA) honoring students for academic achievement, dance accomplishments and community service.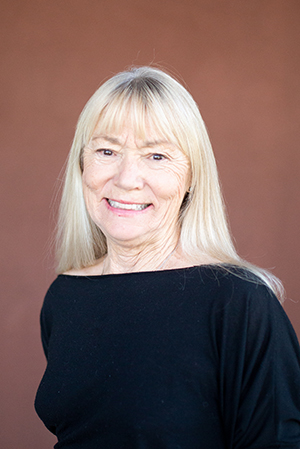 Shellrae Garnes
Faculty
Teaches Ballet, Pointe at the Hailey studio.
Shellrae was trained in ballet and modern dance from a young age all the way through college. She taught and then directed the Sun Valley Center for the Arts Dance program 1973-1980. Shellrae taught for Footlight Dance for over 30 years before retiring from full-time teaching, moved to Boise and after returning to the valley in 2019 is happy to be back teaching. She is a master teacher in the Chinese art of Tai Chi Chuan teaching classes at the Grange Hall, YMCA and Pure Body Pilates studio.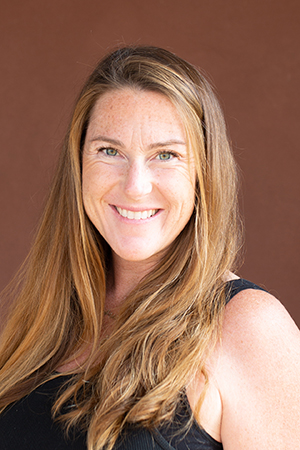 Leah Taylor
Faculty
Teaches Creative Movement and Ballet at the Ketchum studio.
Leah began her study of dance with Hilarie Neely at Footlight Dance Centre, graduating here in the Wood River Valley. She accomplished a year of modern dance studies and performances as well as classical ballet at Arizona State University before transferring to University of Arizona receiving her BA in Psychology and Early Childhood Education. Leah spent five years in Washington, D.C. teaching Kindergarten at a public charter school where she implemented movement and dance on a daily basis into her classroom. Upon returning to the Wood River Valley Leah completed her yoga teacher training. She is passionate about children and movement going "hand in hand" and everyone should have the opportunity to learn with movement. She also directs the "Mindful Movement for Children" program at Studio Move in Ketchum.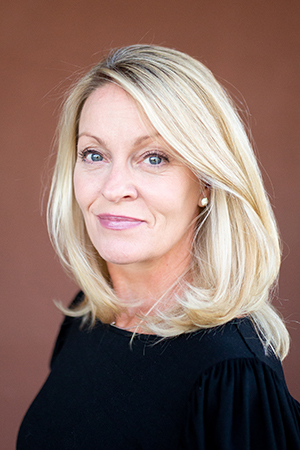 Melodie Taylor-Mauldin
Faculty
Teaches Jazz, Hip Hop kids at the Ketchum/Hailey studios.
Melodie began her dance training in Utah studying ballet, modern and jazz. She received her BFA in Music/Dance/Theater from Weber State University. A triple-threat performer, some of her favorite roles and performances include Gorgeous George Gershwin, Oklahoma, 42nd Street, Quilters, Annie, Stage Door Canteen, South Pacific, touring with the Glenn Miller Show and 1940's Radio Show, Opera Idaho Barber of Seville and Opera Under the Stars. Choreography credits include work with Opera Idaho, MDT Workshop, Wild West Productions, Company of Fools, Liberty Theater Company, Music Theater West and Utah State University. Melodie's specific area of focus has been working with youth and teens as co-founder of MDT Workshop in Boise, Idaho. MDT Workshop is a camp focused on music, dance and theater skills for performers ages 8-20. Melodie has studied dance with Nancy Hammond, Sandy Emile, Michelle Froelich, Irene Bates and James C. Christian. Melodie is currently applying her talents throughout the community singing, dancing and bringing joy whenever she can. We are honored to have Melodie working with our students.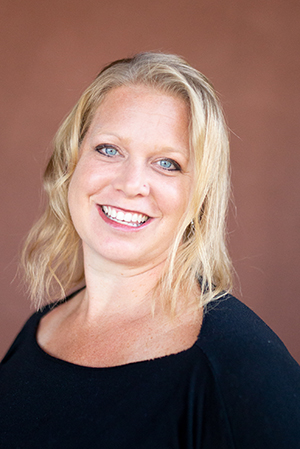 Kassidy Thompson
Faculty
Teaches Jazz at the Hailey studio.
Kassidy has been dancing since a young age in Sheridan, WY. She moved to Indianapolis, IN. where she taught for Showtime Dance Studio and then performed with the Celebrity Cruise Lines. She moved to the valley in 2006 and began teaching, passing on her love of dance. Kassidy also works full time at Power Engineers.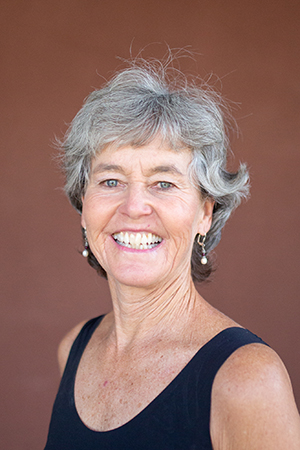 Anne Winton
Faculty
Teaches Modern at the Hailey studio.
Anne has been working with Footlight since 1991. She received her BA in Dance from the University of Colorado. She then trained in NYC and San Francisco with Nikolais/Louis Repertory Company and Wendy Rogers Dance Company. Anne loves to create, explore and share her love of dance. She works with the Advanced Modern Company dancers.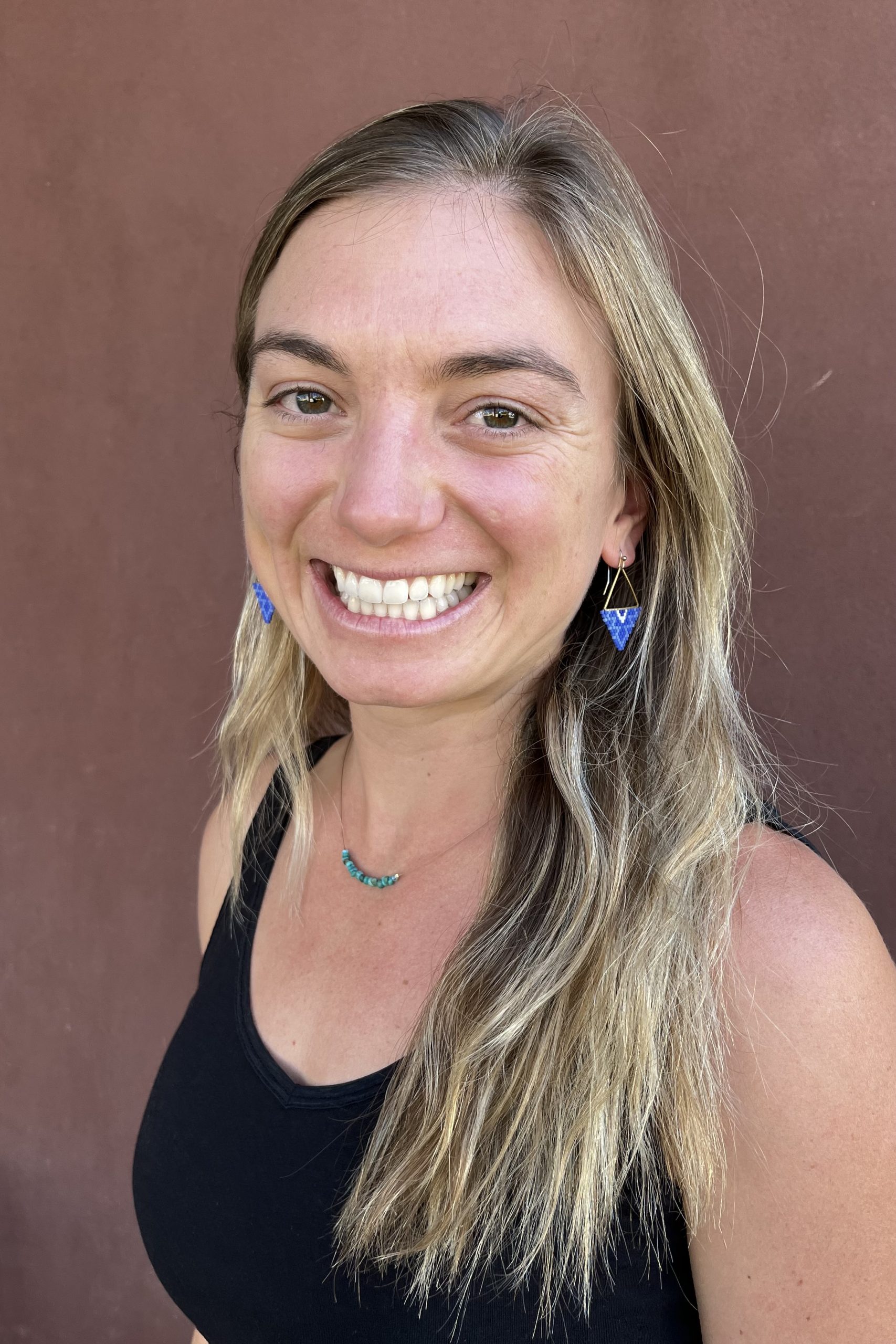 Allani Fostvedt
Faculty
Teaches Hip Hop Kids at the Ketchum studio.
Allani was born and raised in Burley Idaho. She danced at Centre Stage Studios where she studied ballet, jazz, hip-hop, lyrical/contemporary, and tap. She competed at numerous competitions in Utah for both company and solo performances. She went on to dance at the college level for Washington State University Crimson Girls. They won 3rd place in the 2013 USA Nationals for hip-hop. She went on to study veterinary medicine at WSU and graduated with her Doctorate of Veterinary Medicine. She is currently a Veterinarian at St. Francis Pet Clinic in Ketchum. She is honored to be apart of this dance community and is excited to share her love of dance with her students.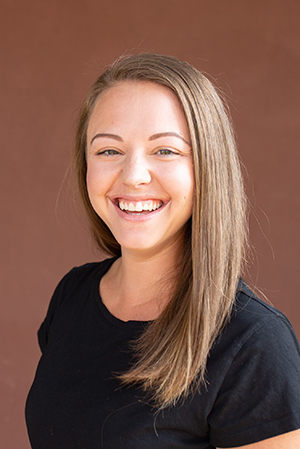 Robyn Fox
Faculty
Teaches Tap and Ballet at the Hailey studios.
Robyn was born and raised in the Wood River Valley. She started dancing at age 5 at Footlight Dance Centre where she trained in all forms of dance, focusing on ballet and tap. In 2006 she danced the lead role of Alice, in Footlight's "Alice in Dancerland". She acted with Missoula Children's Theatre and various productions with Wood River HS Drama department. She continued her training at Boise State University, Boise working with Marla Hansen along with her other studies in dental hygiene.
"I live to dance and it has been such a joy sharing my passion for movement with our future generations." Robyn is the administrator of the adaptive dance program with Ballet Sun Valley's summer programming. She's currently the office manager for Cold Summit Development, responsible for daily operations of their four locations. We are thrilled to have a Footlight alum working with our students and sharing our mission of dance for everyone.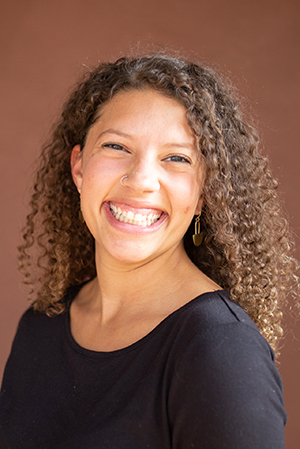 Gabi Bryant
Faculty
Teaches Modern/Contemporary at the Hailey studio.
Raised in Overland Park, Kansas, Gabi began pursuing her natural love for dance at age 6. She danced jazz, tap and contemporary competitively across the country in her younger years. Later she expanded her studies to included classical ballet, modern and theater. In 2012, Gabi moved to Boise to study Bilingual/ENL Elementary Education and dance at Boise State University. Her studies with Marla Hansen reinforced that one's love for dance has no end and can take many forms. She was able to study modern with Kelli Brown and danced professionally two seasons in, Off Center Dance. After graduating, Gabi traveled and made her way to the Wood River Valley. She teaches at Wood River Middle School and is ecstatic to continue empowering youth and share her love for dance.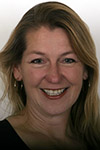 Michele Minailo
Faculty
Teacher emeritus.
Michele is trained in dance, acting and voice. Born and raised in Canada, she was a member of the Young Canadians Performing Group before moving to Las Vegas and then on to Off Broadway productions and television in Los Angeles. She has appeared in many productions including 42nd Street, A Chorus Line, Pal Joey and Will Rogers Follies. She has studied with some of the best, including Tommy Sutton, Phil Black, JoJo Smith, Zena Rommett and Joe Tremaine. Michele has a tailoring, wedding gown and alterations business here in the Wood River Valley. You will also find her on the theater technical staff at the Argyros Theater in Ketchum.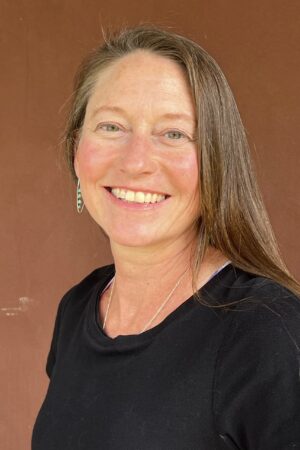 Jennifer Kuhlmann
Faculty
Teaches Pilates Conditioning for Intermediate and Advanced dancers.
Jennifer has an Excercise and Sport Science minor with a BS in Human Biology from the University of Utah. She started studying yoga in 2003 to rehab a torn ACL from skiing.  Yoga  became a passion mostly studying at Centered City Yoga in Salt Lake City and teaching since 2007.  In 2014 she studied Core Align classes to create a new awareness in her spine and started applying Pilates into her classes.  She is excited to start working with our dancers to help build strength, endurance and flexibility for our program. In her free time; nordic skiing, mountain biking, trail runs, and hanging out with dogs fills Jennifers' time.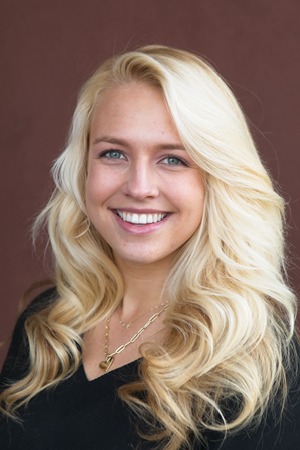 Bronwyn Hanson
Faculty
Teaches Teen Hip Hop at the Hailey studios.
Bronwyn grew up dancing in Scottsdale, AZ. She was a member of the Elite Company and also on the Gatorline Pom HS Dance Team. She graduated from Denison University in Ohio with her BA in Health, Exercise & Sport Studies, and was a member of the Denison Univ. Dance Team. She is an avid fly fisherwoman and volunteers with Swiftsure Therapeutic Horseback Riding Ranch. Bronwyn is thrilled to be dancing and sharing her love of the art form by teaching hip hop. You can find her all over the valley working with adults, teaching hip hop and fitness to meet your needs!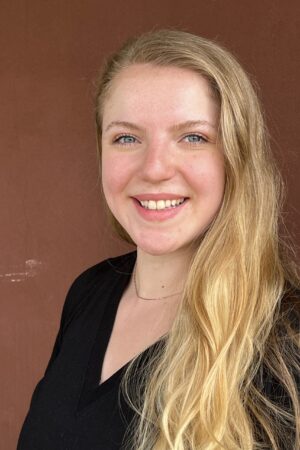 Hannah Nye
Faculty
Teaches Creative Movement at the Hailey studio and subs.
Hannah is a Jersey girl born and raised, and has been dancing, singing and acting from a young age. She graduated from Montclair State University with a BFA in Musical Theatre in 2019. While she was a New York based actress for many years, she is thrilled to be living and working in the beautiful Wood River Valley. Some of her favorite performances include The Mystery of Edwin Drood, West Side Story, Anything Goes, The Producers, Love's Labor's Lost and Field Daze, among others. She has been working with children since high school, whether it was assisting Ballet Classes, Theatre Summer Camps, Fitness Classes or nannying. She is an active part of the theater community here in the valley, and is so excited to bring her knowledge and passion for the performing arts, to our younger generations.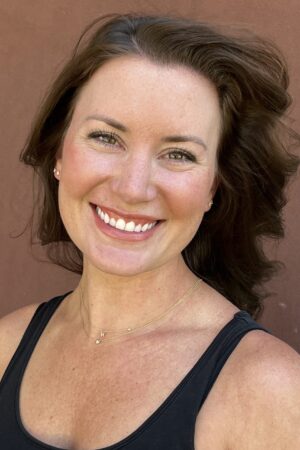 Hayley Henderson
Faculty
Teaches Ballet at the Ketchum and Hailey studios.
Hayley explored moving to the valley during Covid and decided to stay! Most recently working for NBC, Olympics as Director of sales/marketing, she is excited to begin teaching at Footlight after a few years off from her dancing/teaching. Graduating from Ithaca College with a BS in Communications and Dance Minor, she has danced since a young age. She teaches Ballet Barre and Body Pump at Zenergy and is Ballet Sun Valley's Director of Development. She loves sharing her passion of ballet with our younger dancers.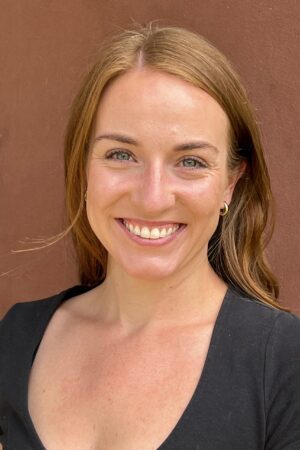 Mackenzie King
Faculty
Teaches Modern and Ballet at Ketchum and Hailey studios.
Mackenzie grew up in Carmel, Ca. where she started dancing at the age of three under the direction of Carol Richmond. She continued her training at Walnut Hill School of the Arts and then attended the Conservatory of Dance at SUNY Purchase, graduating Magna Cum Laude in 2015 with a BFA in Dance Performance. Mackenzie has studied and performed works from SF Ballet, Smuin Ballet, Boston Ballet, ABT, the Martha Graham Dance Company, Doug Varone and Dancers and many others. She has performed throughout the US and internationally. Mackenzie founded Moonwater Dance Project in Chicago, Ill. in 2018 and serves as Artistic Director. In 2019 she co-founded Take Up Space, a dance festival celebrating female directors and choreographers. She is passionate about making the dance world a better place and loves bringing this passion with her company, festival, and teaching.